I wound up saving the incremental steps of the creation process for Iron Man in the latest Friday 4Koma, so I decided to collect them together in a new behind-the-scenes post.
My initial sketch of Iron Man was based on Robert Downey Jr.'s signature "landing pose" from various movies in the Marvel Cinematic Universe.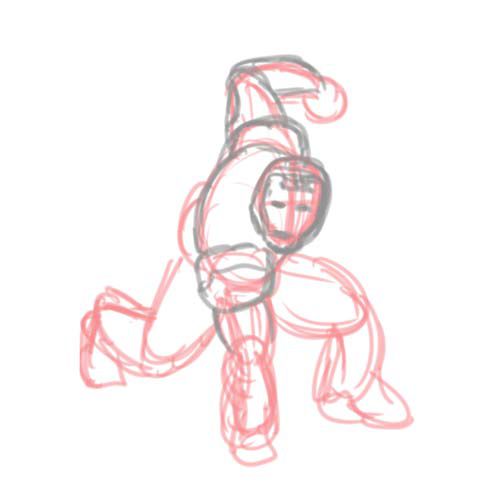 Initial Sketch
This more proportionally-correct body was quickly super-deformed into something more chibi-like.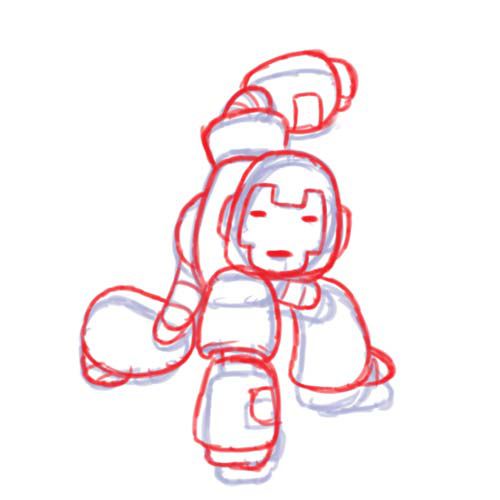 Updated Sketch
I normally do not color the sketches, but I wasn't 100% sure about this sketch after I finished it. So, I did a rough color pass in order to give myself reassurance.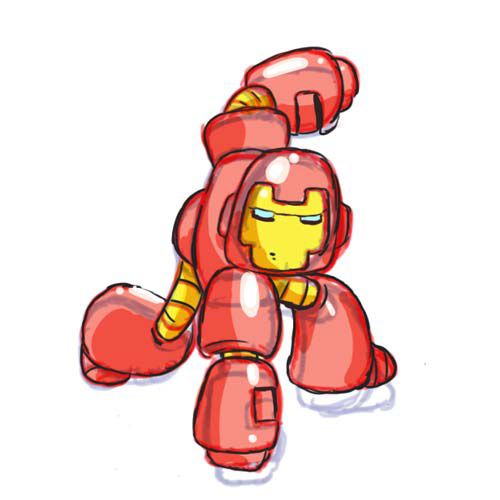 Updated Sketch with Rough Shading
After that, I pulled the sketches from Photoshop into Illustrator to create the character's line work.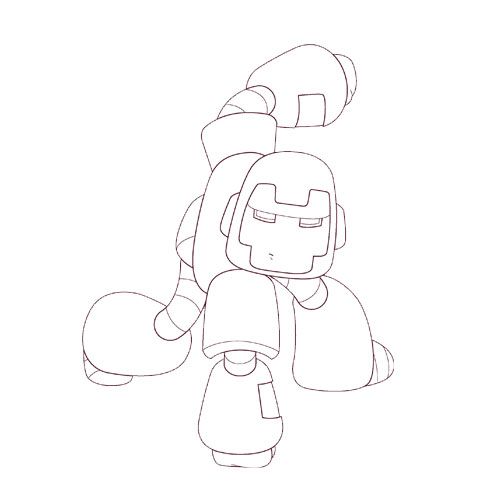 Line Work
I then imported the artwork back into Photoshop to add the initial flats and thicker outline stroke.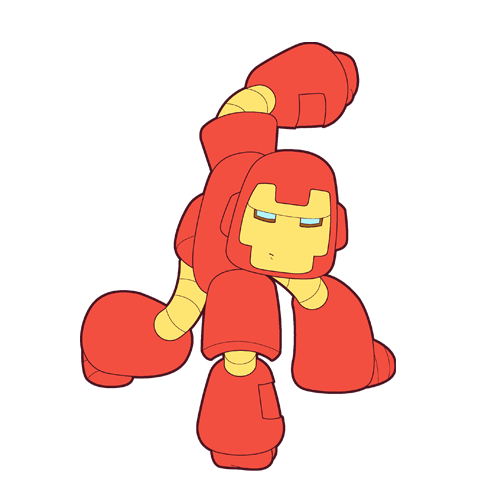 Flat Colors and Stroke
Then I finished up by adding the shading and highlights.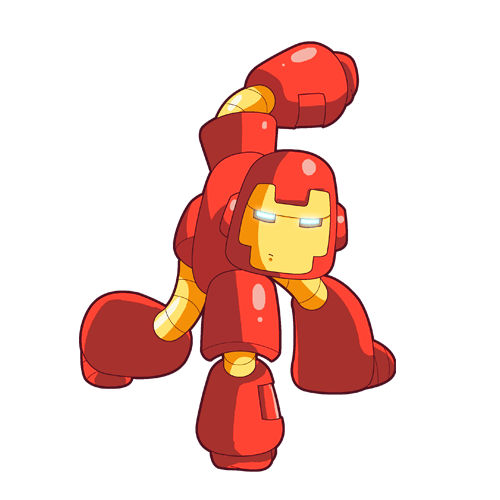 Shading and Highlights
What you see below is the final composition containing the artwork, background and smoke overlay.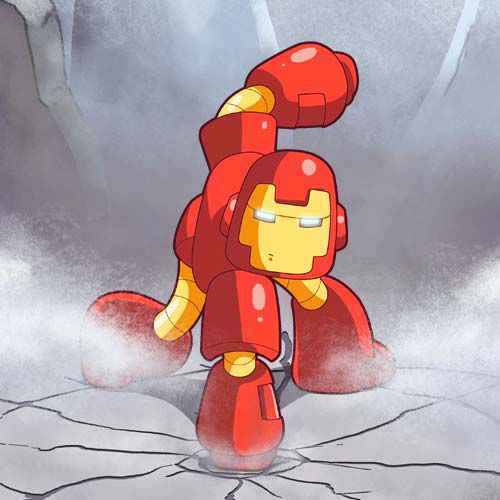 Final Composition
Lastly, an animated GIF of the different steps in the process.

Iron Man Step by Step
I hope you have enjoyed this peek behind-the-scenes of creating a Friday 4Koma.